With over 50 years of combined orthodontic and dental experience, our team is committed to working with you and your family to create a positive experience every time you visit our practice. Our goal is to not only make you smile but help you achieve your most beautiful and functional smile possible. We believe in treating our patients like our own family members. The treatment plans we choose for our patients are the exact same plans we would prescribe for a family member with the same smile.
Schedule a complimentary consultation with Dr. Morris and our team today and personally experience why we have been voted "Best Orthodontist in Sumner County" on over 10 separate occasions and why we are one of the Top 10% of Invisalign treatment practices in the nation.
We welcome you with warm smiles to our orthodontic practice in Hendersonville, Tennessee!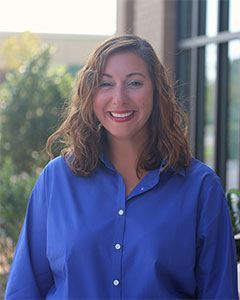 Collette
New Patient Coordinator
"Growing up in Hendersonville and now working in Hendersonville, I love seeing old and new faces, love making patients smile while building relationships and enjoy seeing them happy with their end results."
Collette completed a bachelor's degree in elementary education, graduating with honors. Her open mind and willingness to learn make Collette a great asset to Morris Orthodontics, and she goes above and beyond to show each of our patients how much we care about them when they visit or contact our office. She loves being part of Dr. Morris' team and appreciates the kindness and caring that he shows to our patients and our team alike. Collette also enjoys all the volunteer work, clubs and sponsorships our office participates in, and she feels blessed and thankful to be part of a team that is like family.
Collette and her husband, Jason, have three children; Noa, Kennedi and Gavin, who attend Ellis Middle and Nannie Berry Elementary Schools. Collette loves spending time with her family and friends. She also enjoys planting her flower garden and watching it grow.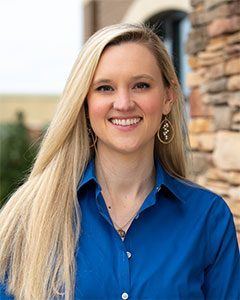 Nicole
Treatment Coordinator
"At Morris Orthodontics, I have the pleasure of being one of the first team members to meet and get to know our patients. I enjoy making the patients feel welcome and helping them to feel like they are a part of our family. I love to see the confidence that is gained from our patients achieving the smile they've always wanted!"
Nicole joined our team in 2016. Her positivity and joy make each day at the office fun for all who are around her. Nicole is well-rounded, helping patients and teammates, scheduling appointments, and taking digital scans and photos. She is happy to help where needed. Nicole enjoys getting to know the patients better during each visit to our office.
Her world circles around her three beautiful, blonde children, and she loves getting to spend time with them. Nicole is also something of a restaurant connoisseur. If ever you are looking to try a new restaurant, be sure to check in with Nicole! She would love to recommend something for you.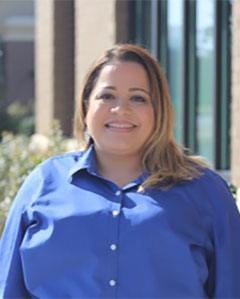 Joni
Scheduling Coordinator
"Working at the front desk is like being the director of first impressions! I enjoy welcoming patients and their families to our practice and providing an informative and supportive environment for everyone! Morris Orthodontics is such an amazing team to be a part of, and I admire how patient and kind Dr. Morris is with his patients and team members."
Joni's family relocated to Tennessee from Arizona, in the summer of 2018. She and her husband Johnny (yes – they have the same name!) have four children; Johnny Jr., Jayana, Justine and Jordan. She loves nothing more than spending time with family and friends, especially when it involves going to the lake!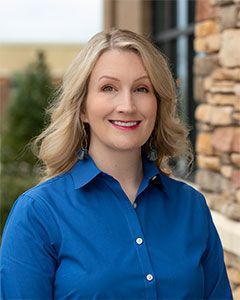 Josie
Financial Coordinator
"I love that as a team we are able to help patients achieve beautiful smiles and build their confidence. I am so proud to be part of such an amazing team."
Josie has over 20 years of dental experience and is trained as a registered dental assistant. She has been a member of our team since 2016. She is a positive light in the office and makes every effort to make the patient's experience as wonderful as possible. She enjoys getting to see patients of all ages receive end results they can be proud of.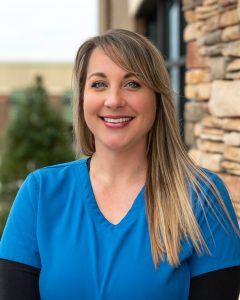 Ashley
Clinical Coordinator
"I love watching our patients grow and seeing their wonderful smiles on the day we remove their braces! Dr. Morris is such a great orthodontist. He is so patient and kind—I'm so proud to work with him!"
Ashley has been with our team since September of 2014. She is a valued member of our team, helping out in any way she can, including training new team members. Ashley is a graduate of the Dental Staff School of Tennessee, and she puts her training to use each day.
In her free time, Ashley enjoys spending time with her spouse, Ralph, and their daughter, Preslea. She also enjoys being outdoors and can often be found boating, kayaking, camping, fishing and hiking.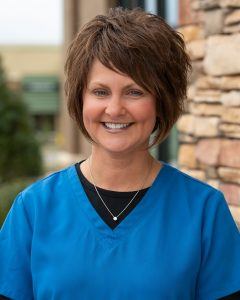 Pattie
Patient Flow Coordinator
"I am thankful to have such an appreciative boss who not only makes his patients feel important but his team as well. I am proud to be part of a group that works so well together and strives to make every aspect of our practice a great experience."
Pattie has been an orthodontic assistant since 1992. She loves working with patients throughout their treatment. She says that one of the most rewarding aspects of her job is seeing the excitement in patients' eyes when their braces are removed.
She is a Hendersonville native and assists Dr. Morris in the clinic, where she helps with putting on braces, performing routine adjustments and removing braces once treatment is complete. Pattie married her high school sweetheart, Kevin, in 1994. In her free time, she enjoys attending church and spending time with family.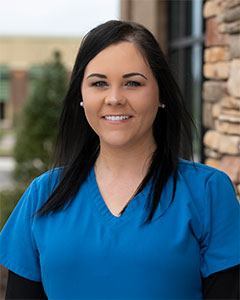 Christa
Orthodontic Assistant
"Working at Morris Orthodontics has taught me so much about not only the dental field, but also about myself. It has been one of the most challenging, yet rewarding jobs for me! Seeing our patient's faces light up when they see their new smile at the end of their journey, never gets old and makes it all worth it. I love working at Morris Orthodontics!"
Christa joined the team in early 2018, and she has consistently made the effort to be the best assistant possible. She treats each patient with kindness so they can have a positive experience. Even after all this time, Christa says she still finds great joy in seeing the excitement on the patients' faces when they get their braces off.
She and her husband, Cody, have been married for over five years. They had their first child in August of 2019, and our entire team was pleased to meet their sweet bundle of joy. When not at work, Christa enjoys spending time with family and friends.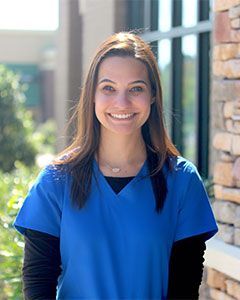 Kirsten
Orthodontic Assistant
"I enjoy watching people's transformations and their confidence boost when their new smile is revealed."
Kirsten joined our office in 2019 and hails from Cumming, Georgia, where her family still lives. Kirsten moved to Tennessee in 2013. She loves the fact that everyone is so friendly and welcoming and that they made her feel like part of the family right away. She is excited to bring her talents to Morris Orthodontics and watch peoples' smiles transform
Kirsten and her husband have two dogs; an Australian Shepherd-Great Pyrenees mix named Bentley, and Willow, an Australian Shepherd. In her spare time Kirsten enjoys shopping, spending time with her husband, playing with her dogs and going to the beach.
Krystal
Orthodontic Assistant
"I am thankful for the opportunity to work with such a great team, and so great to see the passion Dr. Morris has for his patients and care."
Krystal has been a dental assistant for over 10 years and joined our team in 2019. Her positive attitude is infectious, helping patients feel comfortable and welcome during each visit.
Before moving to Tennessee in 2019, Krystal lived in Minnesota. In her free time, she enjoys training horses and barrel racing.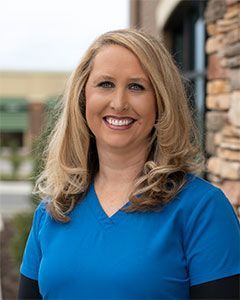 Selena
Orthodontic Assistant
"I love being able to see the transformation of so many smiles. Watching a patient's confidence boost when they complete treatment is amazing and it's rewarding to know that I contributed to their new smile. Getting to know our patients and their families on a personal level is a joy and it's a blessing to work with each and every one of them."
Selena graduated in 2000, and joined our team in 2014, bringing with her over 20 years of experience in the dental field. She loves our patients and her coworkers, and enjoys working for such a great boss. Selena has two children, a daughter named McKenna and a son named Layne. Outside the office she enjoys traveling.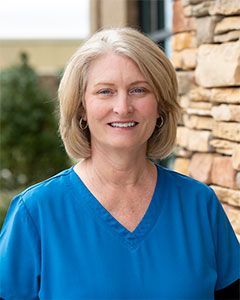 Theresa
Orthodontic Assistant
A 1998 graduate of Volunteer Community College, Theresa joined our team in January 2017. She has over 21 years of experience as a dental assistant and is overjoyed to help Dr. Morris create beautiful smiles. She loves seeing all of the amazing outcomes that she helps create every day at work. Theresa has been married to her husband Jay since 2006 and enjoys spending her spare time with her family.
Cynthia
Orthodontic Assistant
"I'm so grateful to be a part of a team that shows so much pride in their work. I love being a part of a patient's journey throughout their orthodontic treatment and sharing in their excitement when everything is done. To see their excitement makes me proud to be a part of such a wonderful team."